If you're curious about meal delivery kits and wondering if there's one that will work for you, check out this list of our top five meal delivery kits of 2019. Whether your priority is simplicity, culinary, dietary, or budget, we have found five meal kit companies that offer something for everyone.
1. Freshly
What could be better than home-cooked meals straight from the chef's oven to your doorstep? If you dream of wholesome meals like mom used to make, but lack time to plan and prepare, Freshly is the meal kit for you. Never frozen, these meals are cooked and delivered the same day. With the average order of 6 meals a week, your cost works out to be approximately $9.99 per meal. It is an excellent choice for people who only need to cook for one or two.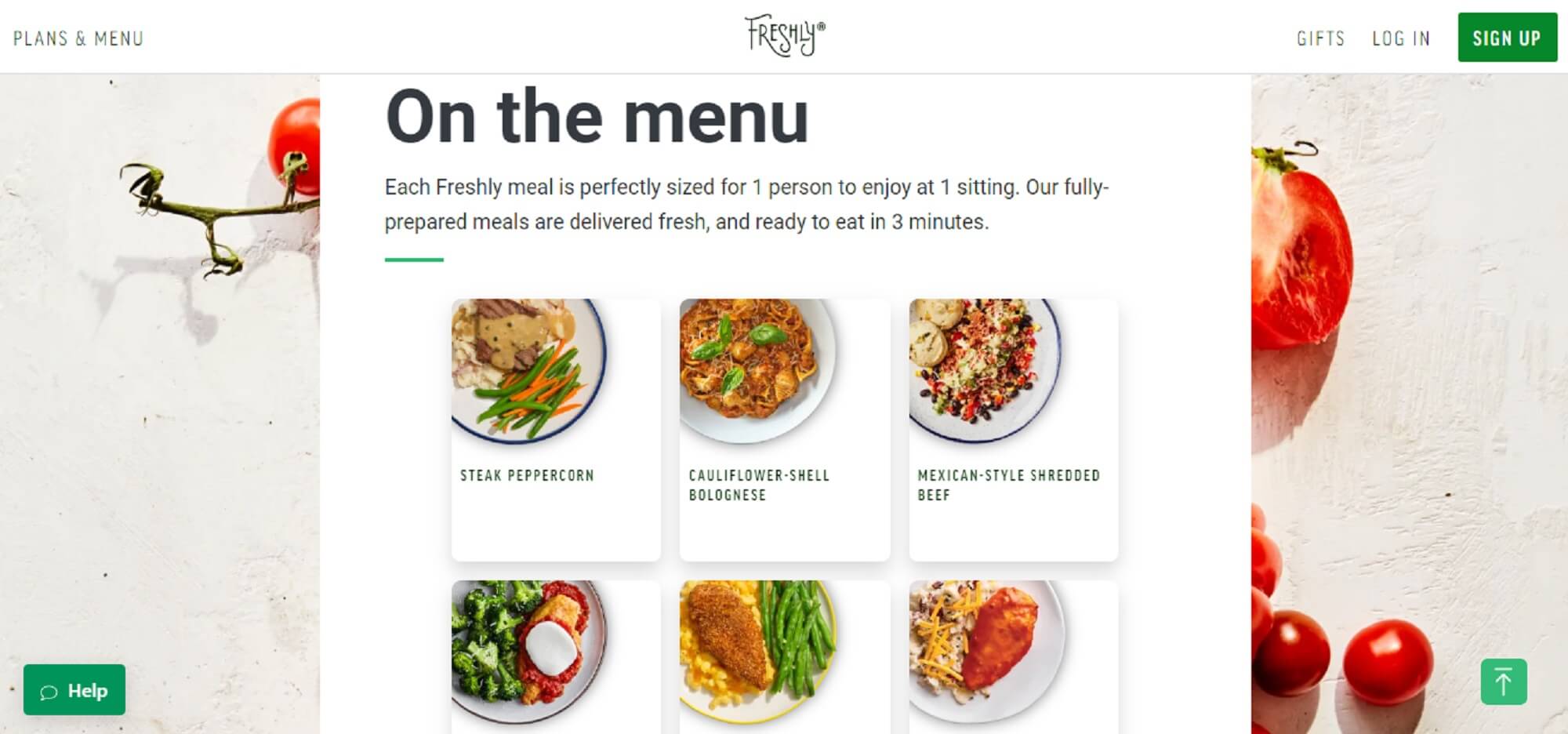 2. Martha and Marley Spoon
Martha and Marley Spoon really does have something for everybody. With Martha's stamp of approval, Marley Spoon offers pre-portioned meals and high-quality ingredients the whole family will enjoy. Combined with Martha-style instructions, you'll be off and running in no time, learning to master every meal with effortless perfection. With 20 recipes to choose from each week, including family-friendly and fancy choices, you can skip the meal planning and get to cooking. A bit pricier, Martha and Marley Spoon kits range from $48-$76 per box for two which makes sense given the vast array of options, quality ingredients, and helpful instructions.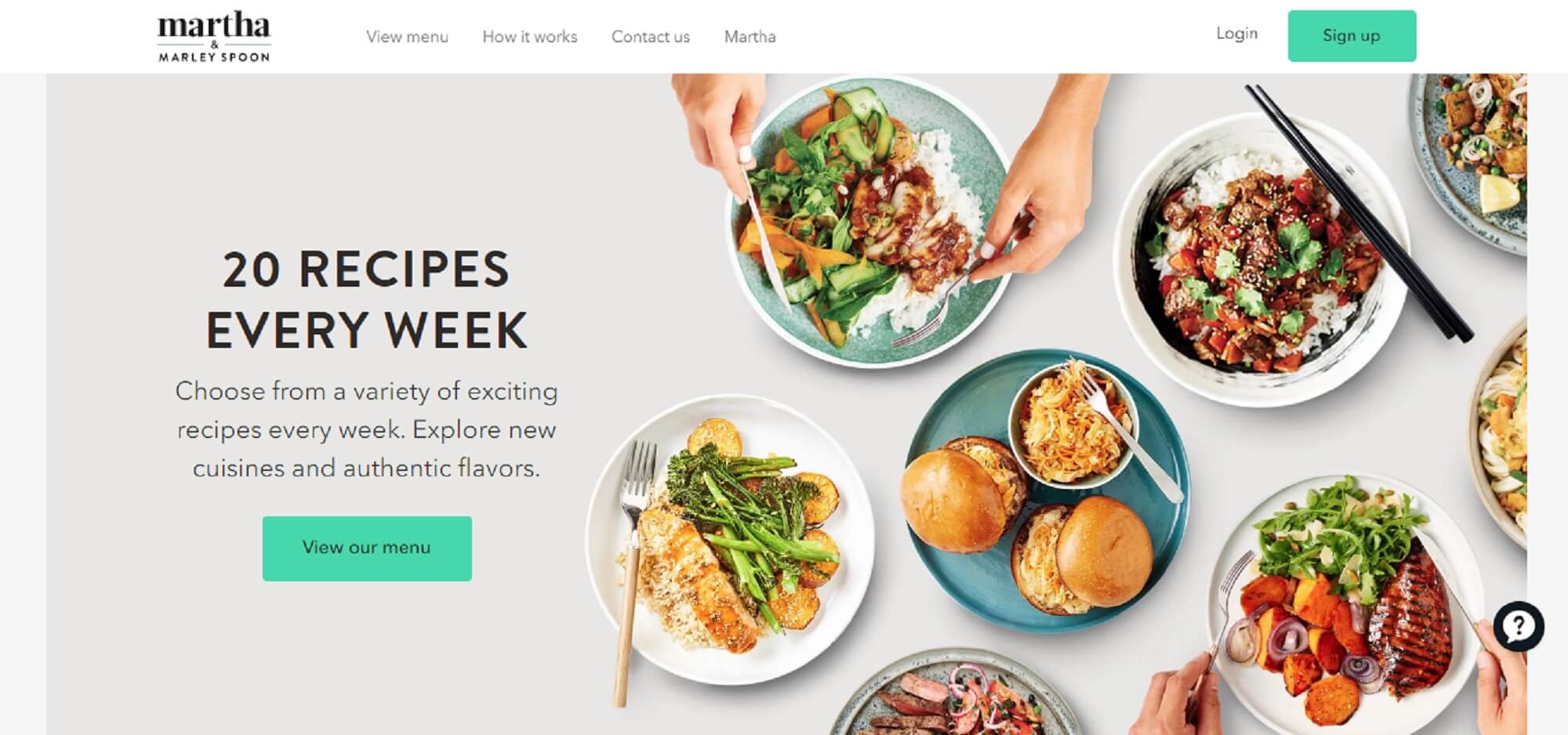 3. Blue Apron
From the brand that started it all, Blue Apron meal kits have everything you need to create responsibly priced, sustainably sourced meals without the stress of meal planning or shopping for ingredients. This company set the standard, and with all the added competition in the food kit market, they've done an excellent job of offering competitive pricing without sacrificing quality. For as low as $9.99, a two-person plan provides three meals a week and free shipping. They're also one of the first to offer wine pairings with their meal plans.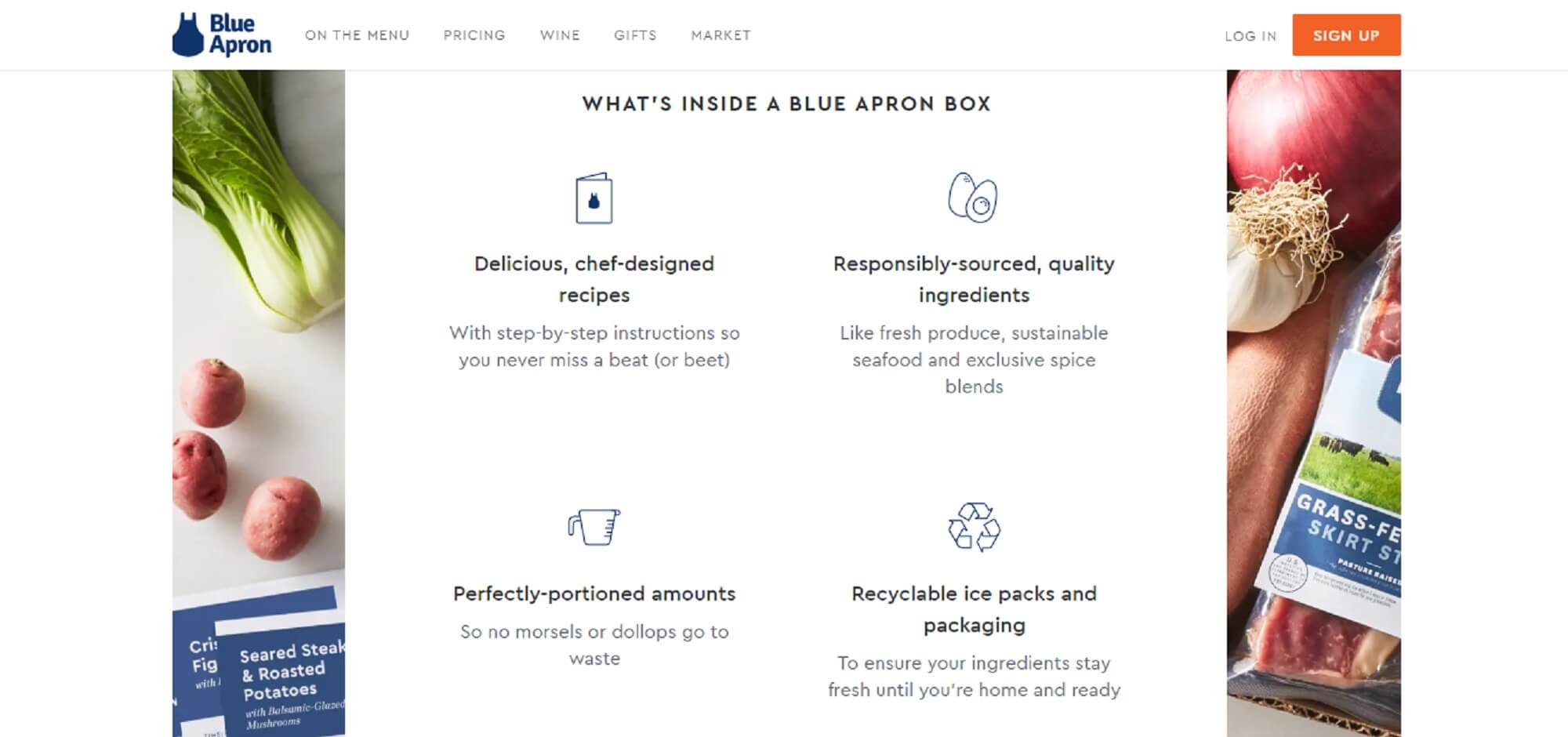 4. Sun Basket
If you have dietary restrictions or prioritize a low/no carb lifestyle, check out Sun Basket. This healthy meal kit delivery service emphasizes organic, sustainably sourced ingredients and strives to support a variety of specialized diet plans. Additionally, it's the only meal kit delivery service we've found that offers a Pescatarian plan. You can select a meal plan for a specific type of diet (e.g., paleo or gluten-free) or mix and match to customize the meal plan that works best for you. It is a perfect choice for people who want to eat clean without the fuss. Pricing starts at $6.16 for three meals a week for two people and offers a variety of options, including a family meal plan.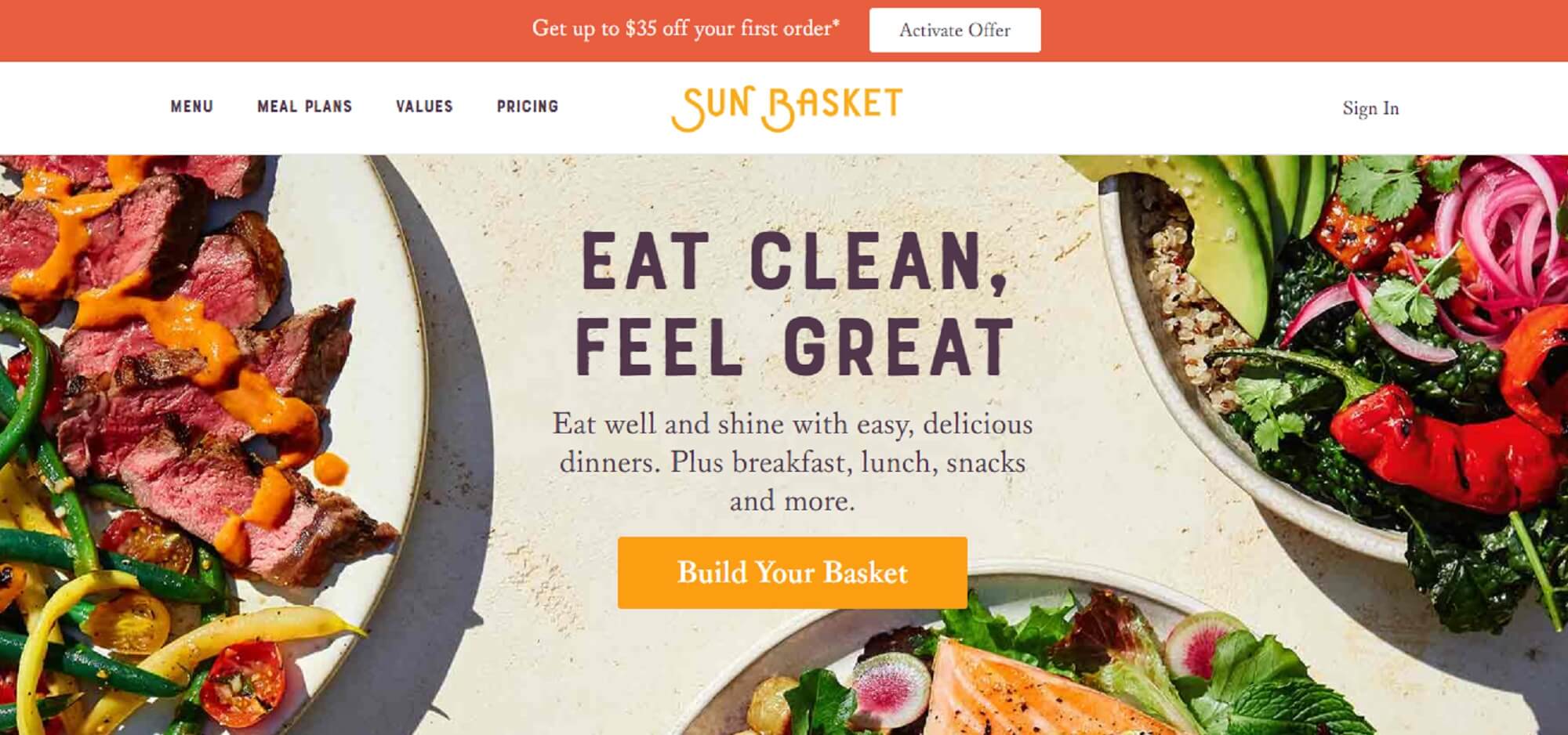 5. Dinnerly
If you have a big family with a lot of mouths to feed, Dinnerly is one of the best meal kits for larger families. Starting at $4.49 per portion, Dinnerly claims to be the most affordable meal delivery kit in America. These kid-friendly dinners come prepped and ready to cook, so you exchange time chopping and slicing for quality time with the ones you love the most. Dinnerly would also be the right choice for busy families who want to avoid the fast-food rut between rushing from school to sports or other activities.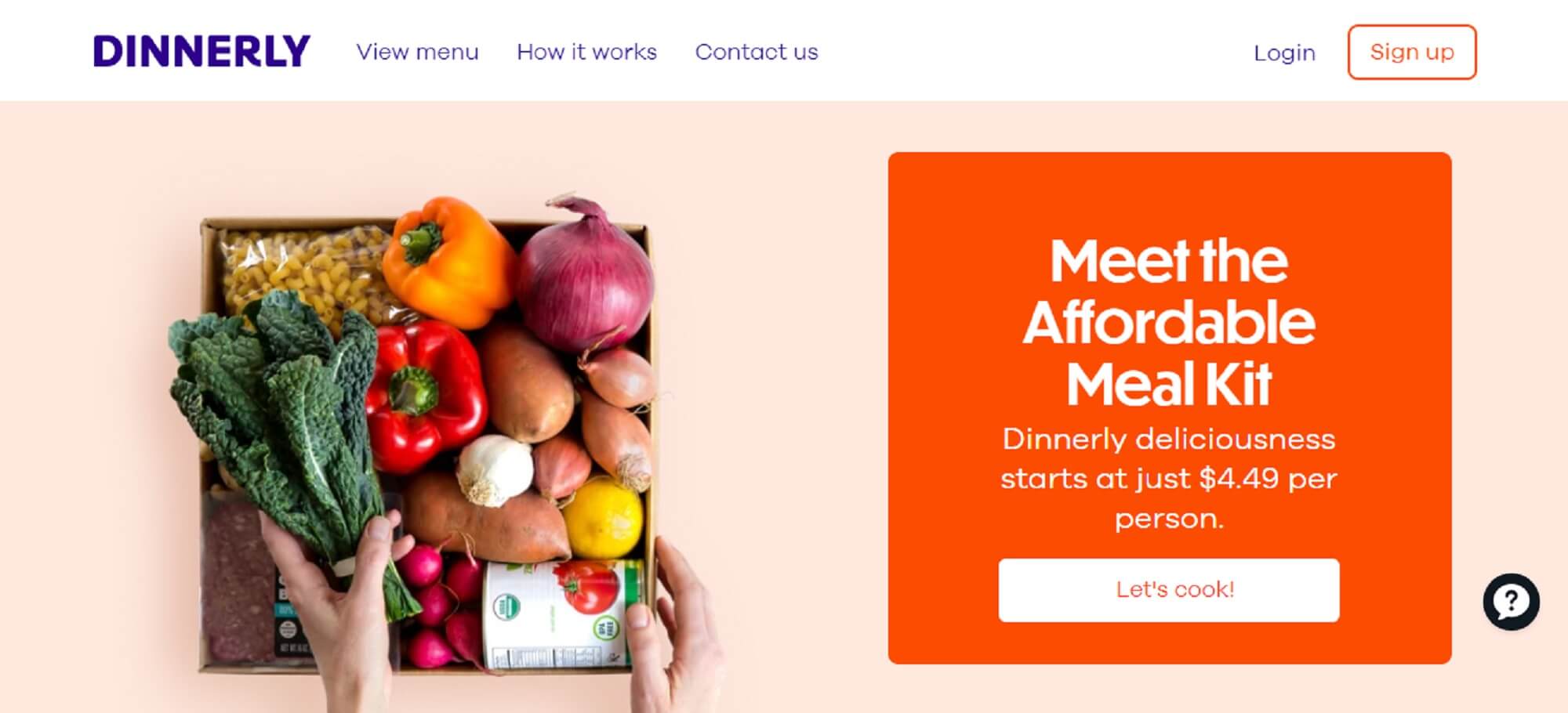 Each of these meal kit delivery services offers introductory pricing and other discounts, flexible scheduling, and hassle-free cancelation, making it easy for the curious consumer to give meal kit services a try. It's worth a shot because you could save a good bit of time and money if you can find the service that best fits your needs. Or, if you already use a meal kit service, you may want to investigate other options. No matter which service you choose, it's never been easier to cook and eat healthy meals at home.